Stephanie Pisano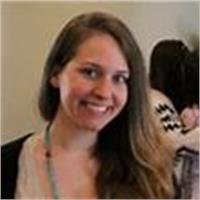 Stephanie is grateful to be doing what she loves, teaching yoga to both adults and children. She discovered her passion for yoga during her very first class. Now 7 years after that first class, Stephanie is a RYT 200, registered with Yoga Alliance, through Absolute Yoga's Refined Flow Teacher Training Program. She is also a certified Children's Yoga Teacher through Yogi Beans. Her classes reflect a unique
combination of various styles: Anusara- an alignment and philosophical based practice, Prana Flow- an energetic, creative flow that moves with the breath and a bhavana, or feeling state, and Lila, or play, her background in children's yoga brings out a playfulness and aliveness in every class!
Stephanie Pisano instructs the following:
Vinyasa flow classes link breath and movement to create a continuous fluid flow of postures. Vinyasa means "breathe-synchronized movement" and the beauty of this class is that the sequence, or "flow", can be different in each class, even with the same instructor. Our All Levels classes are open to every one regardless of ability or fitness level. The instructor will modify postures for beginners and increase the challenge for more advanced students.