Celia Gordon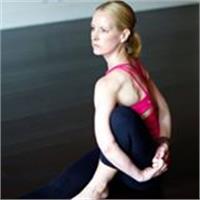 Celia is a 200 hour Yoga Alliance Certified instructor and has been practicing yoga since 2001. In addition to being a yoga instructor, Celia has been a criminal defense attorney at a prominent law firm in Manhattan for 16 years, has appeared as a legal commentator on Fox News and Court TV, and has been a guest lecturer at various law schools. Over the years, as an extremely busy working mother of three children, Celia found her "need" for yoga consistently increasing. She squeezed yoga into any free time she could scrape together, often taking late evening classes in Manhattan before commuting back to her home on Long Island. She also found herself eagerly sharing the profoundly beneficial effects of yoga with anyone who would listen. Believing that the best teachers are those who never stop learning as students, Celia regularly attends classes, workshops and retreats in various styles of yoga taught by well respected teachers from around the country. She hopes that her deep love of yoga (and the harmonium!) spreads to all those who attend her classes.
Celia Gordon instructs the following:
Vinyasa flow classes link breath and movement to create a continuous fluid flow of postures. Vinyasa means "breathe-synchronized movement" and the beauty of this class is that the sequence, or "flow", can be different in each class, even with the same instructor. Our All Levels classes are open to every one regardless of ability or fitness level. The instructor will modify postures for beginners and increase the challenge for more advanced students.