Dawn Peer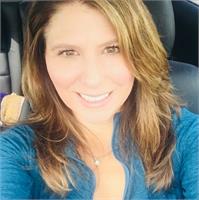 Dawn Peer, MS, ERYT and Reiki Master Practitioner has had a personal yoga practice for more than 17 years. She is teacher trained and certified at the 200 hour level with Suzanne Cardinal, ERYT-500 at Into This World Yoga Teacher Training, and is registered with Yoga Alliance. She has completed additional advanced training in Prenatal Yoga, Children's Yoga, Restorative Yoga, and Reiki.
Prior to Dawn becoming a yoga teacher- Dawn received a BA in Sociology at Rosemont College, Pa. and a MS degree in Elementary Education, at CW Post University, NY and has a Permanent Teaching Certificate in New York State. She was an Elementary teacher at East Woods School in Oyster Bay, NY and Twin Pines Elementary School in Brentwood, NY. Dawn was initially drawn to yoga for the physical benefits after the birth of her first child. The connection to mind, body and spirit became stronger the more she practiced yoga both on and off the mat. Dawn soon noticed the transforming affects yoga had in her personal life. Dawn decided she wanted to share this transformational effect of yoga with others and became a registered yoga teacher.
Dawn guides each of her students to explore their own unique style. Her classes create a safe and comfortable atmosphere for each of her students to develop their own practice. Her dedication to inspire others is apparent in all of her classes.
Dawn Peer instructs the following:
Vinyasa flow classes link breath and movement to create a continuous fluid flow of postures. Vinyasa means "breathe-synchronized movement" and the beauty of this class is that the sequence, or "flow", can be different in each class, even with the same instructor. Level 1 classes are taught at a slower pace to allow you to experience postures fully and to learn to incorporate modifications appropriate for your abilities and limitations.




Restorative yoga is a luxurious practice that entices you to slow down. Experience postures supported by props such as blocks , blankets and bolsters. Gravity and the flow of your breath gently release the body, melting away physical and mental tension and deeply resting the body and the mind.




This class is a great for anyone looking to reduce stress, release tightness in the body in a gentle way or anyone new to yoga. It begins with an extra gentle flow to open the body preparing oneself for a luxurious second part of class in Restorative Yoga Nidra. Yoga Nidra is a relaxation technique guided by the teacher's voice where you identify sensations throughout your body, and focus on your breath, while remaining in a state of relaxed awareness so that you may release deeply held tension in your body -- some which you may not even be aware of. Yoga Nidra will be used while the body is supported with blankets, bolsters, blocks in relaxing restorative poses - to allow the body to soften, open and bring you into a relaxed peaceful state.