Gina Murphy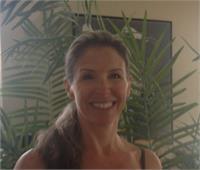 Gina has over 20 years experience in the health and fitness field. She started as an aerobic/step instructor and then went on to become a personal trainer. She began her work in Pilates in the early 1990's and she quickly fell in love with the focus on alignment, form and quality of movement to strengthen the whole body as well as the core. Gina has a Pilates Mat Certification from Pilates Academy International, Group Fitness Instructor and Personal Trainer certification from Marymount Manhattan College and a Health and Fitness Instructor Certification from the American College of Sports Medicine.
Gina Murphy instructs the following:
Pilates is an innovative system of mind-body exercise evolved from the rehabilitation principles of Joseph Pilates. Pilates builds strength without excess bulk, concentrating on the "powerhouse" of the core. It teaches body awareness, good posture and easy, graceful movement through a series of exercises performed on the floor.