Debbie Tassone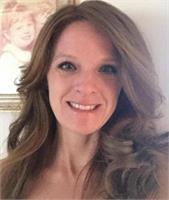 Debbie has always had a passion for Pilates and believes it is a perfect way to sculpt the body with a series of slow and controlled exercises. With a marriage of breath and movement, her class concentrates primarily on the core while incorporating exercises for various muscle groups. Debbie earned her Mat I and Mat II Pilates Certifications at the Power Pilates Studio in Manhattan with extended credits in magic circles, therabands and wights. She is also trained in Mat Pilates for Seniors.
Debbie Tassone instructs the following:
Pilates is an innovative system of mind-body exercise evolved from the rehabilitation principles of Joseph Pilates. Pilates builds strength without excess bulk, concentrating on the "powerhouse" of the core. It teaches body awareness, good posture and easy, graceful movement through a series of exercises performed on the floor.