Alie Klein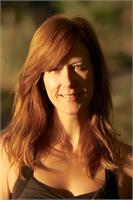 Alie earned her Master's degree in Education specializing in School Counseling and has been a school counselor for the past 16 years. Alie was introduced to yoga by a good friend, 9 years ago, who suggested it would be a great stress reliever and she was hooked from her first class!
Alie earned her first yoga certification with Yoga Rocks! Kids in 2008. As her personal practice and passion for yoga grew, Alie pursued her 200 Hour Adult certification with Yogaworks in NYC. Alie is currently earning her 300 Hour advanced teacher certification through Simplicity Yoga in Kings Park, NY. Alie teaches family yoga at Absolute on a seasonal basis and enjoys subbing throughout the year.
Alie loves to see student's growing in their practice. She feels that everyone is on their own path on (and off) the mat and it is a privilege to be a part of the student's journey.
Alie Klein is currently not instructing any classes.