Janice Ventresca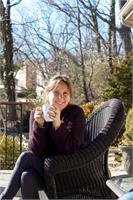 Janice has been teaching yoga for nearly 30 years. She has completed certifications and trainings in several styles of yoga including Kripalu Yoga, Ishta Yoga and Anusara Yoga. Learning to meditate with the guidance of her Sufi teachers including Pir Vilayat Inayat Khan, Moiniddin Smith and Azimat Schreiber were pivotal points in her life. She is also very grateful for her extraordinary yoga teachers including Alan Finger and John Friend, both of whom have been a great inspiration to her. Janice believes that "Yoga is a path to wholeness. Each time you come to your mat there is an opportunity to not only work to make your body happier and healthier, but even more importantly to get back to your center. Yoga helps us to become clear, to find a gentler and sweeter view, to be courageous in the face of adversity and, hopefully, to learn how to be graceful under pressure"
Janice Ventresca instructs the following:
Based on the powerful Hatha yoga system founded by John Friend, that unifies a unique and elegant system of physical alignment with heart-oriented spiritual philosophy. Our classes combine flowing sequences of poses with poses that are held for longer periods to encourage you to refine alignment awareness. Our All Levels classes are open to every one regardless of ability or fitness level. The instructor will modify postures for beginners and increase the challenge for more advanced students.




Vinyasa flow classes link breath and movement to create a continuous fluid flow of postures. Vinyasa means "breathe-synchronized movement" and the beauty of this class is that the sequence, or "flow", can be different in each class, even with the same instructor. Level 1 classes are taught at a slower pace to allow you to experience postures fully and to learn to incorporate modifications appropriate for your abilities and limitations.